In these day and age online payment processing is advanced all around the world and many people considers it as reliable and convenient as it is easy to do. So,in this blog I'm gonna get you to know several most well-known Georgian banks, which offers their best to foreigner to open a bank account even not visiting in Georgia and take advantage with their remote product.I will introduce you necessary information to open a bank account in Georgia for online payment purposes and some legislative features which will make you sure, immediately applying for it.
Banks :
TBC BANK
BANK OF GEORGIA
LIBERTY BANK

A great possibility of opening a bank account online without visiting a bank in Georgia, in TBC Bank, is very interesting for those individuals whose aren't Georgian citizens. The bank services offers you to open a bank account remotely, without coming in Georgia which saves your time and energy . A personal account for natural persons in the Georgian TBC Bank is reasonable to use for receiving salary or other periodical payments, receiving dividends, and making operations with cryptocurrency. Yes, Georgia is one of the most crypto friendly country in the world. With our assistance-under  power of attorney  you can open a  bank account. TBC Bank offers a full range of card products for natural persons: classic payment cards, Gold, payment cards for students and schoolchildren.
So, basic fees for servicing classic payment cards Visa/MasterCard:
issuance – 30 lari and monthly commission – 2,5 lari; (optional)
cash withdrawal in bank's ATM or partner banks – 0,2%, in other banks – 2% minimum 3 USD/EUR or 6 lari.
Privileged cards cost more – 90 lari (approximately 30 dollars) and monthly – 7,5 lari, but this is still cheaper than in most European or CIS banks. Commissions for cash withdrawal using premium cards are similar to classic cards. In other words, if a non-resident wants to withdraw cash in his country, he will be charged a commission in amount of 2%.
TBC Bank also offers cards of instant issuance — Debit Card Mix. This card will cost customer 1 lari per month. Using this card a customer may withdraw cast at ATMs as in Georgia, so as abroad, and may pay for shopping online. The commission for cash withdrawal is similar to previous cards.
Take this note !
Non-residents who wish to open an operating account online without visiting the bank also seek to obtain continuous and reliable remote access to their assets. While abroad, they want to manage a personal account in a Georgian bank. TBC Bank has realized all basic varieties of banking that provide a customer access to his assets:
Internet banking;
mobile banking;
SMS
In TBC Bank, a personal account is opened in five currencies: USD/EUR/GBP/CHF/GEL. Such account can be rationally used for:
transfers as within Georgia, so as internationally;
currency exchange;
payment for goods and services.
compact offer from TBC 
Garmin Pay
Now you can make payments using your Garmin Watch. Garmin Pay is safe, convenient and easy payment method.
Pay for Your Purchases
Garmin Pay is a contactless payment solution designed for people who are always on the move. Whether you grab a cup of coffee after your morning workout or having a lunch, Garmin Pay lets you make purchases with just a watch.
Where can you pay?
You can make payments wherever you see a contactless payment sign. 
How to pay?
Enter passcode on you Garmin Watch
Select TBC card from your virtual wallet
Hold your watch near the card reader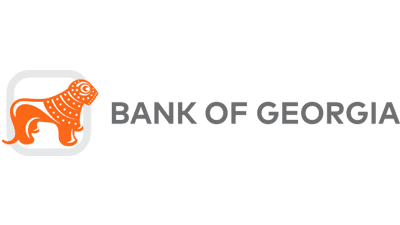 Bank Of Georgia is one of the well-known and trusted bank in Georgia. like TBC and other banks the service of Bank of Georgia is reasonable for foreigners. We have many blogs regarding to open a bank account in Georgia and it's procedure. what about interesting topic – you can open a bank account with our power of attorney if the all documentations needed is ready.
Online payment services from Bank of Georgia
In order to talk about Bank of Georgia service, let's explain what is ipay ?
Online shopping is becoming more popular day by day. Users want to make payments as quickly and comfortably as possible from anywhere. That's why the Bank of Georgia have created the latest payment technology that is very easy to use and, most importantly, 100% secure. With the iPay payment form, you can perform transactions with both cards and personal Internet banking data. It will be possible to check balances, choose cards or instantly activate the installment limit.
What is the advantage of ipay?
for customer :
Comfort – Possibility of different types of payment
Reliability in one space – Bank of Georgia guarantees that your personal data and payment process will be 100% safe
Simplicity – you can buy the desired items with the click of a button
for merchant :
Ways of selling – Possibility to pay with VISA, MasterCard, American Express cards and installment limit
Comfort – will offer customers customized and comfortable services
Simplicity – Adding a payment form to your page remotely is very easy
Bank of Georgia has realized all basic varieties of banking that provide a customer access to his assets:
Internet banking;
mobile banking;
SMS
"Increase sales and improve the quality of service with Liberty Bank e-commerce service" with this motto Liberty offers e-commerce services to businesses and services that allow you to make payments through your company's website with both Visa, MasterCard, UnionPay and local cards from international systems.
You can easily integrate your company's website and get paid as securely as possible with 3D Secure technology – in just a few days.
Liberty Bank offers standard and automatic payment services. When using an automatic payment service, you can process card operations once after payment automatically.
By using Liberty's e-commerce services, you can get preferential rates when paying with Liberty Bank and partner bank cards.