I would like to greet you to our page dear reader and introduce another topical topic about company formation in Georgia. In the last blogs, we represented articles you about Company Establishment in Georgia.  and lastly, in order to make you certain that it is worth establishing llc in Georgia. Hence, we are going to introduce this blog regarding a period since your company has Established. To say in a word, we will talk about Requirements After Company Formation in Georgia. About challenges, goals, and consequences.
Outline of Requirements After Company Formation in Georgia
As mentioned  company Formation in Georgia is pretty simple for any foreigner.Most importantly, There are few requirements  from where it is essential to take into consider following:
firstly, the most important from them is to have legal address in Georgia. which will be your rent agreement.
then, you need to have official represented translator  for your official side of papers. document preparation consists two languages. one of them is Georgian and another your willing language maybe English. of course in accordance of Georgian legislation . this is charge of association  which you require to prepare  for your Georgian company. 
 also, you need to register all this information and fill in application in public service hall of Georgia.
    we take note that not being Georgian it's hard to prepare all this documents if even to find official translator or another.if you show interest in our team will gladly assist  your requirements. The procedure of company formation in Tbilisi or any other city is in General very simple.You just need to meet Requirements After Company Formation in Georgia.
     after all this documentation registered in business registry Georgia. only one working day and your company is active.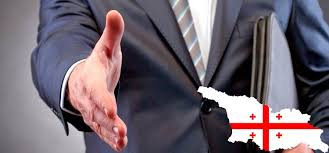 Requirements After Company Formation in Georgia

We often get asked many questions regarding the requirements after you establish your Georgian Company.  Our aim with this post is to answer them. The first and foremost question is:
Is there any annual maintenance charges for Georgian Company? | Post Company Formation Period in Georgia
I know, it is the practice to charge companies no matter whether they have activities or not in some countries. but not in Georgia. If you do not have any activities after setting up a business in Georgia you can simply chill out. We promise not legal forces will impose on you. If after company formation your company is idle, you can be calm and do not worry about anything.
What is the Minimum Capital Requirements for Georgian Company?
as for requirements for your company formation or opening bank account in Georgia. there is a need no minimum capital requirement for Georgian Limited Liability company (LLC).  and you can open bank account without any capital, as well.as soon as you have some activities for your Georgian company there is only one obligation that you need to for sure meet. this is to meet Georgian taxation requirements 
What does the taxation of this service in accordance to Georgia mean?
First of all, they work in revenue house portal  which is completely in Georgian, so unfortunately for foreigners It is hard to use. However, I would, say even if It was in English it requires quite complex  knowledge and accounting background to use It. My advice, please, do not try to learn all in 15 minutes. Just trust professionals. It takes years to learn all the rules and requirements.  Accounting officer supposing to  submit monthly counting declaration once a month. They have to monitor all the incoming information , incoming invoices, outgoing invoices and so on.Apart from that it required to have internal accounting system in place. Bookkeeping is also obligation for you. so the only obligation that you will have after your company's activity is it to be reported. accordingly, to a Georgian legislation.
How much accountants charge in Georgia?|Requirements After Company Formation in Georgia 
Now as for fees for accounting  pretty much depended on your activity. You do not need to rush to hire accountant right after company formation.Remember, when there is no any activities, especially tax base, you can completely chill. As soon as you start having operations, do rush to accountants.  Accounting job based on quantities of activities .  how much work and harder is it  for the taxation officer or accountant to do his/her job. that's why we have to different  our price range for companies based on the activities invoices that they have. I also should mention that our basic package starts from two hundred  Gel and goes up to higher. i think that it is very reasonable market price that we offer. 
For further , you can visit Georgian Code by clicking here to figure out more about legislation.
I hope I answered your questions as it's possible.you can also see video revision below. for furthermore you can even book our free consultation.