Thinking of relocating in Country, Georgia? You have probably heard it's benefits. You know, emerging country, EU association, favorable taxation, open to foreigners. You probably already know all these if you are reading this.  You probably know too that starting a company in Georgia, Country is as simple for foreigners as for Georgians. I am not sure if you know this, but It is pretty simple to maintain your Georgian company.  There is no annual maintanenance fee for a Georgian Company. When you start a business in Georgia you only got obligation to meet tax and accounting requirements.  If you do not have any activities, than you can just chill, literally. To know in details, what are the requirements for creating business in Georgia you can read this article or just watch below video.
Can you start business in Georgia on your own as a foreigners?
Well, It would be rough task for you. I mean nothing is impossible in this world, if you have time and will you can do anything, remember this! However, for non Georgian Speaker it might be hard for you to create Georgian Company on your own for several simple reasons: 
Legal Address for your Georgian Company
I have had some clients who were assured that they could do all above mentioned themselves and they just needed legal address for their Georgian Company, since until they would start operation or business activities they wanted to save money on renting a place and they succeed.
As we offer you full package company establishment Services in Georgia which includes before and after company establishment support we can also provide specific service only. With our full package service, our client:
Simply needs half an hour to sign some documents and we take care of literally everything.
Our Full Package Service Includes:
Legal Support
Unlimited tax consultations
Taxation and Accounting Support for free
before and after company formation support
virtual office or legal address service
Preparing legal forms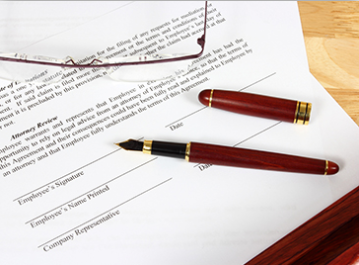 Benefit of Full Package Suppoert Establishing an LLC in Georgia
For some reason we do prefer to provide full package support for our clients. When they decide to do most of the tasks by themselves  and we just provide some service from above mention services practice shows that clients are most satisfied and that's our mail aim.   We can setup all the required setting for them, so they simply concentrate on their operational side.
Whilst, when client requiest one single service, lots of questions ariseon their way to start operations. We usually have  to make new deals, new agreements and It takes lots of time, more money. Since these are all the essential steps which you need to undertake for sure if you want to operate your company in Georgia. However, that's not a problem either. If you feel like you have time to handle most of things on your own and you are open to learn we can help you and provide short term smaller supports, let's say.
The cost of address to register the company, it's only one payment or annual fee?
Get your Assistant to Start Business in Georgia, Country
    As a conclusion, If you are considering starting a company in Georgia and you are stuck at some point feel free to contact us by filling out this simple form. We will get back to you as soon as possible. It is indeed very easy to start business here.  Simply let us know what is your requirements from below:
   * legal address for my Georgian Company
   * Official Translator to accompany  for Government Authority to sign papers.
   * Preparation of Charters of Association
   * Accounting and Taxation related assistance
     Best luck!