What is Payment Service Provider & benefits for PSP | Payment Service Provider in Georgia
Let's start with explaining what a payment service provider is. PSP is defined and regulated under the Law of Georgia on Payment Systems and Payment Services. To put a long story short,  It is a kind of company which receives. authenticates and finally, executes e-payments without merchant interference. The payment service provider or so-called PSP allows merchants to use different payment methods. for instance, such as Visa, Online Bank Transferring, and PayPal – makes payments still without merchant interference to the customers. Instead of signing a contract with each provider. In contrast, merchants only deal with one party and can still offer a wide range of payment options in stores and such institutions. I will introduce Payment Service Provider in Georgia. And, most importantly, PSP Licensing in Georgia.
This blog will simplify the PSP application procedure for you. Still, need help? We are here for you.  Just feel the simple contact form located on the right side of the screen.
Steps for acquiring PSP license in Georgia:
We can assist you throughout the whole procedure of acquiring a payment process license in Georgia. The procedure consists of the following steps:
Recommended: Open an Office and have Georgian representation. 
Apply for a PSP license. This blog will answer the question: How to apply for a PSP license in Georgia. 
Why to start business in Georgia at all?
Georgia – a developing country evolving over time both, politically and economically situated at the doors of the European Union at the crossroads. Most importantly,  between Europe and Asia. Recognized Payment Service Provider (PSP) in Tbilisi, in the middle of the Georgian capital. Currently, no country provides entrepreneurs with this financial flexibility and freelance as the Republic of Georgia does today. and to create a PSP licensed entity without the enormous demands on additional capital or staff. The permit of the payment service provider issued by the National Bank of Georgia allows the legal entity to manage. hereinafter, payment systems on the territory of Georgia and provide the services provided for by the Law of Georgia on Payment Systems and Payment Services. Take advantage of this. As for, related Laws regulating PSP activity in Georgia you can refer to this link. Most importantly, pay attention to. the Order of the President of the National Bank of Georgia №29 / 04 On Approval of the Rules for Registration and Regulation of the Payment Service Provider.  I understand that you will face problems with the law because of the language in the first place and as well as due to its complexity. therefore on this, we will translate the most important aspects of the law for you.
Benefits for registering Payment Service Provider in Georgia
First and Foremost benefit is that no-minimum capital is required.
You can take advantage of several laws on the processing of the world's most liberal. banking and electronic money, especially on the inflow and outflow of foreign customers.
Georgia isn't a member of the EU but is adapted to certain parts of European legislation. But, it has enacted its own local laws to protect the domestic financial industry to avoid unnecessary regulation.
Georgia is a full member of MONEYVAL, which is one of the regional bodies of the FATF (FSRB). and must carry out the actions of the same working group to prevent money laundering and terrorist financing.
Georgian banks are the most flexible in terms of customer assistance, services, fees, compliance in the Middle East and Europe. Banks connected to the IBAN network and fully SWIFT members.
Most importantly, Given its location, Georgia is geographically strategically perfect.
then, Georgia is attractive for European or, in general, world investors and licensors. You can get it by plane from any major airport in an hour from the Middle East, Russia, and Europe.
You will get access to major banks, other payment providers, MasterCard, and VISA card members in order to be able to issue prepaid cards.
Lastly, enjoy an excellent reputation as a modern financial market, which will make it possible even for offshore customers
Users of your PSP unit enjoy maximum privacy – no data exchange is under regulation or automation.
Cryptocurrency is activities that are allowed in the Republic of Georgia. The Georgian PSP license allows you to start with e-money., cryptocurrency activities currency, signal issuance, and initial coin offering (ICO).
Payment License for Bitcoin and Crypto-Currency
With increasing emphasis on cryptocurrency, the increased popularity of bitcoin and other cryptos this is one of the main benefits that you can claim with a Georgian PSP license. PSP license in Georgia does allow you to act as a Payment Service Provider also in cryptocurrency.  You can use crypto as fiat currency for all the allowed transactions since there is no prohibition on crypto use in Georgia.  As you would do with Fiat currency, with PSP license in Georgia allowed activities are:
Placement of e-money on the client's account. 
Make a transfer of e-money between different payment systems. 
Open E-Merchant account to service payments.
What activities are allowed under PSP license?
Customer Money Placement
Making Transfers between different systems.
Issue Payment Cards and own e-currency.
Payment cards  
E-Merchant Account
Carry out e-money transactions such as bitcoin and another crypto.
Payment Service Provider Registration Procedure - Checklist of documents
Note: 
All the documents, issued outside of Georgia, need to be Apostilled or Legalised.
 All document issues in a foreign country need to be translated into Georgian and Notarized in Georgia.
The interested person must submit the following documents to the National Bank for registration as a provider.
List of Documents
Extract from the State Registry. You need to have a registered company in Georgia. 
Application form to be filled with all the project-related data, the detailed business plan. (we will discuss below).
Information in the direct owners of the company ( resume). 
Confirmation of Address ( lease agreement or ownership). Based on our experience, you are more likely to be granted the license if you are established  and legit company operating in Georgia. 
Owner's passport copies.
In case of the representative is applying on behalf of the beneficial owner, Power of Attorney. 
Certificate of criminal records of beneficial owners, not older than 60 days. 
The PSP Business Plan Specifications
The organizational structure of the company and clearly defined responsibilities;
Distribution of duties and adequate internal control mechanisms;
Money laundering and terrorist financing policies;
Comprehensive and well-documented operational and technical procedures;
Information security measures;
Financial reporting and audit procedures;
Statistical data collection and processing system is effective;
Incident recording system.
 Payment for the operation To ensure security and integrity. the supplier must have a payment scheme. the complexity of adequate risk management procedures.
The service provider is obliged to provide its equipment. software and other technical means of reliable operation.
Existence of a proper incident recording system
The payment service provider in the scheme. in order to ensure the proper functioning of the supplement must have the rules and procedures that clearly define the service provider. the outsourcing company, the agent, the trade / service facilities. and the rights and obligations of the other Contracting Parties;
Continuity of payment service framework, security and reliability procedures designed. in order to overcome major situations and special control and management measures. that include the system and platform (both internal and external – agent / outsourcing);
analysis of the weaknesses and inefficiencies of the payment service activities and measures to eliminate them;
services for payment of expected risk identification, management, and monitoring procedures.
 Money laundering policies as well as customer authentication
supervisory board
Other Useful Information on PSP license application procedure
Documents issued by a foreign country to be submitted to the National Bank must be duly certified ( Apotilled or Legalised). The mentioned foreign language documents undergo submission in the form of a notarized translation into Georgian.
If the documents submitted by the interested person do not meet the requirements of the order. the National Bank shall set a deadline of 30 calendar days for the elimination of the deficiency. and/or verification of the submitted data.
The National Bank shall decide on registration or refusal of the provider registration within 60 calendar days. after receiving the application for registration of the provider and other relevant documents.
In case of refusal to register. the National Bank shall notify the interested person in writing. indicating the reason for the refusal to register.
The provider, except for the provider that Payment Service Provider in Georgia only with small payment instruments. under obligation to provide the registration form of the payment service provider within 10 working days. after the issuance of the registration decree. Following the rules established by the relevant order. the Head of the Financial Monitoring Service of Georgia on the Rule on Transfer to the Service.
The fee for the application is 5000 GEL which is not refundable.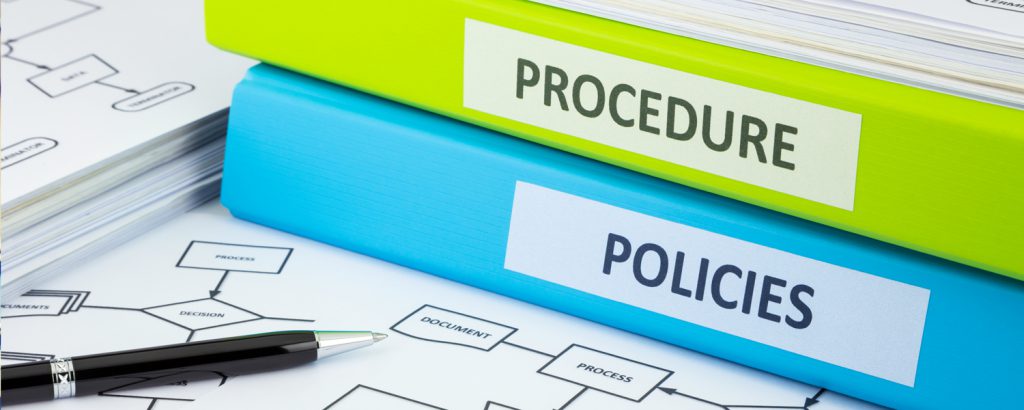 How many PSP companies are licensed by National bank of Georgia?
It is interesting to see what are the companies who managed to acquire the license, what is their business profile, and how they do operate as a PSP company. Also, let's have a look at the dates of granting the license. Pay attention to the number of PSP license holders in Georgia, it's not too many. Just 29 companies have PSP licenses in Georgia at the moment.
№
Name of the Provider
Legal Form
 
Date
(Day, Month, Year)
1
"eMoney Georgia"
JSC
12.12.2012
2
"Oppa"
JSC
12.12.2012
3
"Direct Debit Georgia"
LTD
12.12.2012
4
"TBC Pay"
LTD
24.12.2012
5
"Unipay"
LTD
27.12.2012
6
"Money Movers"
LTD
14.01.2013
7
"Metro Service +"
LTD
04.04.2013
8
"Adjarapay"
LTD
30.04.2013
9
"Mobile Finance Service-Georgia"
JSC
07.05.2013
10
"United Clearing Center"
JSC
17.06.2013
11
"All Pay Way"
LTD
4.08.2015
12
"Numus"
LTD
19.04.2016
13
"UPS"
LTD
14.07.2016
14
"Geo Money"
LTD
23.09.2016
15
"Pay Unicard"
LTD
03.02.2017
16
"NBC"
LTD
15.02.2017
17
"Pavni"
LTD
28.12.2017
18
"Smart Payment Systems"
LTD
07.02.2018
19
"Monremi"
LTD
24.05.2018
20
"Max Express"
LTD
03.08.2018
21
"Cleard Systems"
LTD
23.08.2018
22
"Proteller Georgia"
LTD
21.09.2018
23
"Fastpay"
LTD
12.10.2018
24
"Posta Pay"
JSC
18.10.2018
25
"MoneyQo"
LTD
19.12.2018
26
"Neolet"
LTD
21.12.2018
27
"Soliground"
LTD
15.03.2019
28
"E-market"
LTD
15.04.2019
29
"Peitron"
LTD
11.11.2019
How Likely is it to get a PSP license in Georgia as a foreigner?
To be completely honest and disclosure current circumstances, it is pretty uncertain. There are just 29 PSP holders at the moment in Georgia, in 2020 NBG did not issue any license. Just as a matter of fact,  In 2019 three companies have been granted the license. All the companies are well-established in Georgia, having a Georgian team in place.  Just the fact that there are not many PSP licensed at this point issues by the National Bank of Georgia (NBG), we can assume that not everybody who applies gets it. It's completely NBG's discretionary authority and there is nothing w can do about it. All we can do is, to make sure your documents are in order upon application. If you never try you will never know. Chances are 50/50 and the risk is not too high, hence, if you are really interested in this license you could definitely try to apply. However, in case of denial, our service fee is not refundable, since we charge for the efforts that we undertake and our efforts and time are the same in case of approval or denial. 
PSP license application assistant in Georgia
Looking for applying PSP license and you feel like you will need some help, even though we tried here to put as comprehensive data to simplify the application procedure for you? We will help to assist you in this matter. All you need to do just fill the contact form, which you can see on the widget on the right side of the screen. 
Frequently Asked Questions on PSP Licensing in Georgia
Is it easy to get PSP license in Georgia?
  To walk through the topic let's start this way. This is the must-consider point before you start applying for Payment service Provider PSP Licensing in Georgia. How easily does Georgia grant a PSP license? I am here to guide you in the right direction. hence I feel obligated to disclosure my experience from the practice of course. The most recent, 2020 update is that Georgia does not give away PSP licenses as used to. It became relatively hard. Even, if you collect all the documentation listed on my blog. The selection committee still does have the right to reject your application. due to known to them only facts. Without any clear explanations or further guidelines. Hence, I always tell my clients, chances of getting these license is 50/50, if you are okay to undertake this risk let's move forward. In the end, there is still a chance, but I can not guarantee the outcome. On the other hand, if you won't succeed in Georgia our company can help you to apply to foreign countries. such as European countries, Like Latvia or Lithuania. Because we always travel and attend different sector-specific fairs and conferences. we accumulated the necessary connections and knowledge to assist you in this matter.
Honestly speaking, even if you comply with all the requirements described above, we can not guarantee you that you will get a license. It is pretty complicated. As per our experience, it is not predictable at all. There is a decision-making team, who accesses every application individually. Even if all your documentation is in order there is no guarantee that you will be granted the license. That is what We would like to make clear before starting the procedure. You deserve to know that chances are 50/50 to get a license.
What are my options other than Georgian PSP?
Our company has a necessary connection in some European countries. If you do not succeed in Georgia we can assist you to acquire your license abroad, for example in Latvia.