Table of Contents of this Post
If you are looking for a real estate investment in Batumi you are in a right place. We provide extensive property purchase and after-purchase assistance. For the longer picture of four ways we help investors looking for investing in Batumi, check this out. 
Or simply check the below pick for wrapping up all about our real estate services. Follow this mind map from Purchase support to personal real estate assistant services.  This is what are are going to talk about today.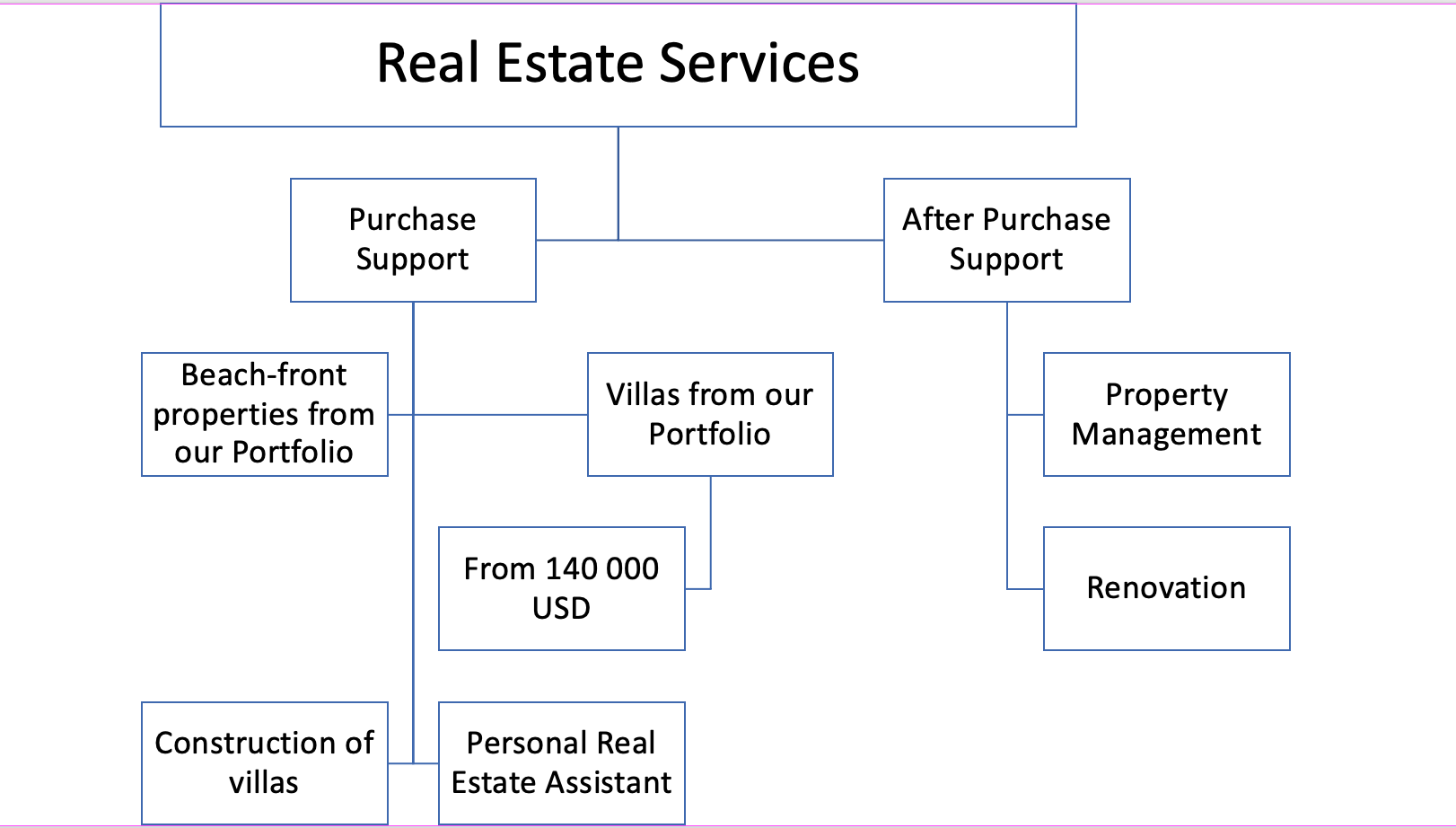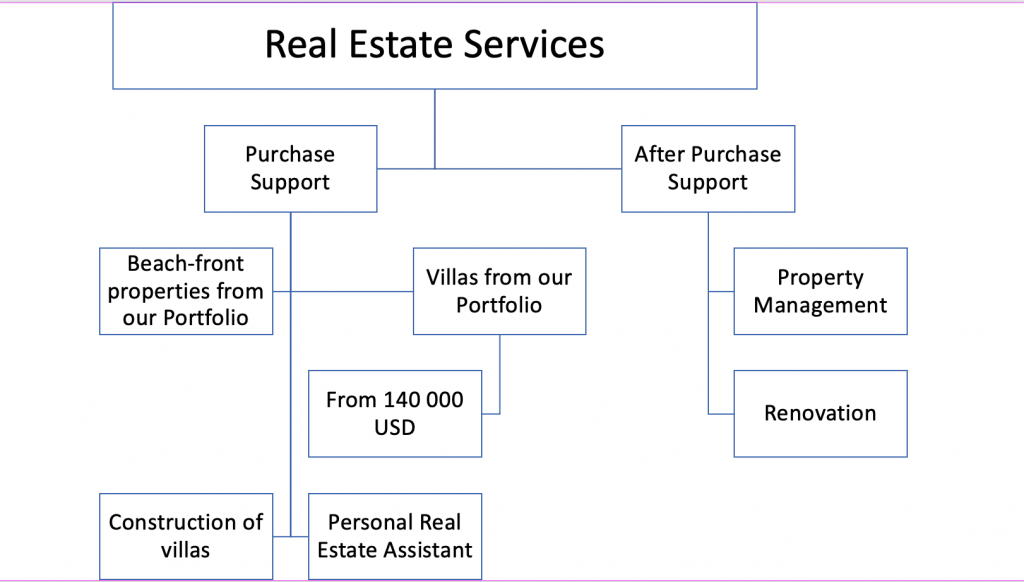 What do personal real estate assistants do?
In case non of the other options work for you – you are not looking for a beach-front flat, either Villas or Construction work in Batumi we still have your back. In case your investment desire is not in our portfolio we can become your real estate, assistant. We can use our extensive market knowledge to act on behalf of you. This service includes becoming your attorney.  You may wonder how precisely this works.
Hiring personal property agent in Batumi or Tbilisi
How does the procedure of hiring personal property/real estate agent look like precisely? Here is the steps of partnership:
Searching flats based on your requirements. on different local platforms.

Using our market insights and extensive knowledge for narrowing down the options for you.
Picking the most suitable ones together with you.
Communicating with the owners
Paying a visit and evaluating property
Negotiation supports
Legal evaluation
Property Purchase support
Steps for purchasing real estate in Batumi or Tbilisi Remotely
Apart from what's already mentioned above in our offer for assisting in registering the property in Georgia there are additional steps to be undertaken for completing the property purchase remotely. Hence, all the above-described steps apply to this one too and some additional ones may fall into being. 
After sending your passport details we will prepare a Power of Attorney for you.

You will need to legalize or apostille the one together with your passport

You will need to send them in Originals by post.

We will translate and notarize them and finalize the procedure for you. 
We have already registered quite a few properties in Georgia remotely with a 100% satisfaction rate. The procedure is simpler than you can imagine. PoA allows us to act as your attorneys and represent your needs. So, we can be your real estate attorneys in Georgia.
Looking forward to property investment in Batumi?
you might not be sure about how to proceed yet. Don't worry, we got you there too. You can simply subscribe to our newsletter for updates ( find the link on the right sidebar on this page) or our youtube channel for keeping yourself updated regarding the market tendencies.