In the article you're gonna be introduced to the advantages of why Georgia's the best place for investment and mention several Top reasons to decide on Offshore company formation in Georgia. Company formation is made simple  with several little but important procedures just finished in two days. We will also be talking about the best offshore company incorporation services in Georgia and company formation service agents service in Georgia.  You will find out our LLC company registration services in Georgia and the steps during the whole procedure. we will answer the frequently asked questions and present several support services that will ease your business registration procedure in Georgia.
Top Reasons for Offshore company formation in Georgia
Thinking to expand your Business? Not sure which country to choose? Georgia is consistently ranked Worlds's best place for investment, and it only takes a few days to register a company in Tbilisi. Besides, You can also Register a company online in Georgia in a few days.
Surely, One more advantage that makes Georgia attractive for investment is the existence of a diversity of Business opportunities in Georgia.
Another advantage of investing in Georgia is that No requirements for local shareholders or local resident management apply.
Additionally, the most commonly used business entity in Georgia is a limited liability company
and  it is very quick and easy to form. Georgia is considered one of the most corporate tax efficient jurisdictions, particularly for firms trading with companies in the EU and North America.
In addition, Georgia's legal and financial system provides the best model for establishing a holding company. taxation system in Georgia creates the best opportunity for investment. And, an efficient exit route for repatriation of profits.
Now, let's sum up, benefits of establishing a company in Georgia:
Why you should incorporate your business in Georgia, country
Second, one single member can own
Third, No additional prerequisites Required
Fourth, You will need a registered office. However, good news is that, registered office of a company does not have to be a commercial space. Even a rented home can be the registered office, so long as an NoC is obtained from the landlord.
Sixth, Territorial Taxation System
Which legal form to choose to start a business in Georgia?
Before you start a business you need to be aware what are the options for you.   You need to comprehend the different legal forms available since it has a huge impact on your profit in the end. Different legal forms are characterized by different obligations and most importantly taxation. There is some sub-questions to consider here:
What is the easiest legal form for company formation in Georgia?
 Limited  Liability Company is the most popular legal form for businesses, is an easy to form entity in Georgia. Firstly, All you need to do is register the directors with Ministry of Justice, register the name of the company and submit the documents for offshore company incorporation in Georgia , such as Memorandum of Association and Articles of Association. Then, You will need to find a legal address to start a business in Georgia as well. Note that, A  limited company has at least one member.  Most importantly, Some of the unique features of a  limited Liability company like the limited liability protection to shareholders, the ability to raise the equity funds, separate legal entity status and the perpetual existence make it one of the most recommended type of business entity in Georgia for the millions of small and medium-sized businesses.
How to register a company remotely in Georgia, Europe?
In this video, you will learn the advantages of registering the company in Georgia, Europe. Let me introduce myself. I am an agent of a company formation. If you are looking for a remote formation or remote incorporation agent feel free to contact me. In this video, you will learn about the easiest company formation in Europe. More precisely, company registration remotely in Europe. In the tiny country, soon to be a member of the EU, Georgia, offers numerous tax incentives and legal ways to reduce taxes. You can start company formation online, straightaway. This is one of the easiest ways for offshore incorporation. If you are also looking for a remote company formation agent, we might be the one too. We try to be the best online company formation, agents. We can help you to register a company in few days, remotely, without leaving your country. Everything is done online. That is why we can say, it is the best option for digital nomads to do digital business. If you are having an online business, IT business, e-commerce, Shopify, dropshipping, and so on, you might check my other videos regarding how can you minimize your taxes for your online business. We have been specialized in online business registration in the so-called best country for offshore company registration. Georgia, because of easiness of doing business has been ranked among the easiest countries to do business, the easiest country to do an online business. Online business registration made simple here. What is the cost of registering a company? Well, the legal fees are not that much. Is very low. The cost of registering a company is associated with the document preparation, having a legal address, legal documents, legal representatives. So it depends. Hope this video was helpful and answered your questions regarding offshore company registration and the best offshore company formation procedures. Business incorporation in Europe is not as hard as you have imagined. It is pretty simple. Now you know easiest company formation in Europe possibility. EU business registration made simple! Company Registration in Georgia, Country explained
How to Register a Company in Georgia?
   Revise the following things, which you will need to register your offshore company. Here is all the requirements for setting up an llc in Tbilisi or Batumi, or elsewhere in Georgia. These is basically all the documents that you need to provide.
Requirements to incorporate your business in Georgia
Definitely, You will need an Official translator or lawyer to sign your paper. In case you do not speak Georgian, the official translator must follow you in the public register in order to sign papers for you.
An application that contains information regarding the name of the company. Also, the legal entity of the company, the amount of share capital. And, documents for naming each member of the supervisory board and management board. To conclude, This application form must be filled in Georgian and Signed by a Legal Lawyer or translator.
What company Registration agents do?
What we can do for you in order to make your life simpler? Fortunately, We can prepare all the necessary documentation for your business Registration in advance. Upon your arrival, in just two days, you will be able to carry Offshore company formation in Georgia.  You do not need to care about anything, just be present, and that's it. basically,   Business Registration in Georgia is easy with our super professional offshore company formation agents in Georgia and get offshore company incorporation services in Georgia. 
In a word, Call Our Corporate Lawyer, Let Us know your background and requirement. We will evaluate your case and get back to you with an offer within the shortest period of time Contact your Agent. Take a rest. Enjoy your time 
Let us prepare all the necessary documentation for you. Take 1 hour of your time to sign some papers and we are all done. Cheers! Have a great Business Journey.  ( Ups, you cannot take 1 hour of time in order to sign company formation docs? hmm…okay, don't worry, contact us we can help you.
Step-by-Step the process LLC Company Formation in Tbilisi or Batumi explained
 Basically, Our basic package for LLC Registration in Georgia looks as follows. This is our basic package which includes various types of services in order to make sure you stay focused on your operational side for several months and never worry about the legal and obligations and taxation requirements in Georgia for LLC formation. On the other hand, This can be altered as per your requirements since you are facing a very customer-oriented and flexible company. Lastly, Our main goal is to satisfy your requirement and offer the best offshore company formation service in Georgia.
We offer you a Package for the Registration of a Georgian Limited Liability Company. The package includes before and after business Registration support.
Firstly, Service Includes and covers all the Georgian company Registration Related fees and costs
Secondly, Service Includes Preparing customized supporting documentation for company registration in accordance with Georgian legislation.
Then, Physically following and Guiding all the company formation and bank account opening procedures.
Service Includes 3 months of free accounting and shall be renewed/Cancelled after a mentioned period of time.
Next, Service Includes 3 months of  Virtual Office Service shall be renewed/Cancelled with after a mentioned period of time.
The following, Service  Includes Permanents Legal Address for The Company.
After that, Service Includes unlimited Legal and Tax Consultancy before and during the procedure
Steps for Georgian Limited Liability Company Registration
– First of all, The First step to register LLC in Georgia- Client is sending us filled informational Company Registration Form (please find enclosed file) and scanned copy of passport of shareholder(s) and director(s) by e-mail;
– Second of all, We are drafting necessary documents before client's arrival to Georgia;
– Third of all, Once client visits Georgia we are submitting documents in commercial register together with client same day. Company will be registered next business day after submission;
Note:
In case client wishes to register company remotely, without personal visit to Georgia, we can register company on the basis of Power of Attorney issued by the client. To conclude, Power of Attorney should be Notarized and Apostiled (or Legalized). Now this leads us to the net part of this blog which is registering your company online.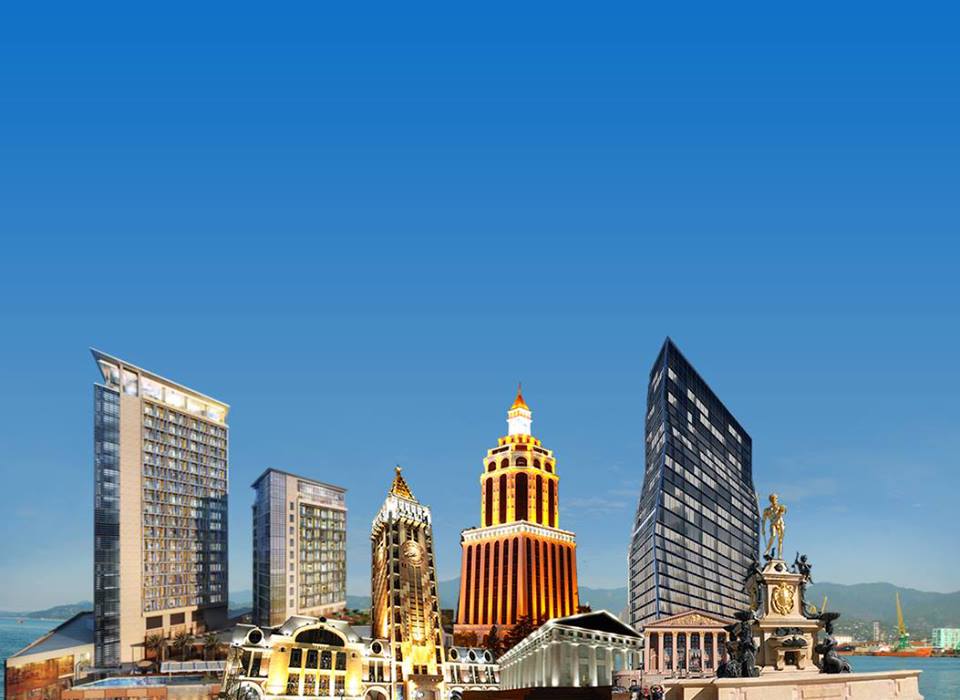 Company Registration Online in Georgia (Virtually Based on POA)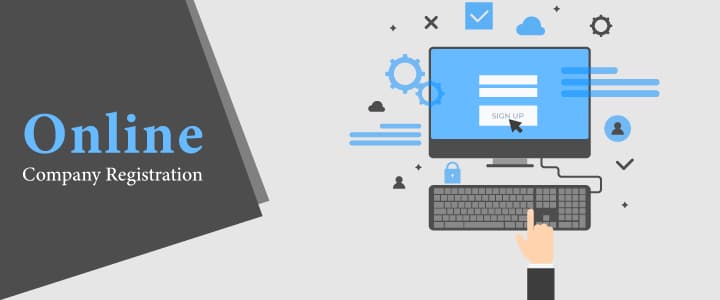 Are you looking easy way to Register Company Online in Georgia? Tax heaven? The easiest way to start a business? Best Country to do business? open an offshore company online in Georgia? Then, you are in right place. World Bank Group ranked Georgia on 9th Place in the World for ease of doing Business, Georgia is the best place to set up an offshore company even online. Check this to be sure in our words. Georgia recently signed VISA Liberalization Agreement with European Union. so, soon expected Georgia will join the EU.   
Step By Step Process of Opening Company Online:
Second, We draft Power of Attorney
Next, Customer Prepares Apostil or Legalizes the document ( Depends on the country of Origin)
Lastly, We register a company and opening Bank Account for you.
Now as for remote company formation as mentioned, we need Legalized or Apostilled document, let's make clear what is the actual difference between notarization, apostille, or legalization? These are three different procedures that you need to be aware of.
Notarization VS Apostille VS Legalization | what's the difference?
    First of all, maybe you wander what's Apostille and what function it has. So, I'm gonna tell you that certificates with Apostille are the result of the Hague Convention. Hereinafter,  which is an agreement among more than 100 countries that simply permits documents, that some institution issued on sth/sb in a certain country and to be admitted in another country.  Lastly, the  documents confirming the signatures of public officials that are made you to use in your desired country.
    Let us now define, in particular, what notarization means. It should be noted that notarization is an act of official certification of a legal document by a notary. The certification of a notarized legal document is primarily aimed at ensuring the authenticity of the signatures given on the document. Notarized documents are valid inside the country.
       Also noteworthy is the fact that notarization is always included in the apostille, as this is an essential requirement for obtaining an apostille. The notary must attend the translator's signature on his / her own translation and the translated document must be submitted with the notarized translation for authorization.
     Apostles are used when it is necessary to produce public documents outside the country. Which can be caused by many situations. For example, international marriage, international relocation, applications for study. residency or foreign citizenship, international business transactions and foreign investment procedures, foreign litigation, etc.
    And what's legalization then? It is nearly a typical process as Apostille but for countries that are not members of the aforementioned  Hague Convention. Besides, the validity of Legalization is the same as we have at Apostille.
     In contrast to apostilling, legalization is a long procedure that involves several entities. In the process of legalization, a document shall be legalized by a consular department of a recipient country (consular legalization), following which the document can be used in this particular foreign country alone.
      Except this, Legalization is required for those states which are not parties to the Hague Convention of 5 October 1961 on Abolishing the Requirement of Legalization for Foreign Public Documents. Besides, Legalization is also required for the Republic of Greece. For more information check here
Opening a bank account for Georgian LLC
 In a word, Our team will help you to set up an offshore company online or in 2 days upon your arrival. So,  Find Georgian LLC  company Registration made simple in Georgia! Good news! Actually, We can give you 100% Money back warranty.  We can help you in company registration in any city of Georgia Including the next. Thus, Company Registry in Tbilisi, Batumi, Kutaisi or any other city in Georgia.Importantly, When it comes to LLC or LTD company registration in Georgia and support we do offer you quite a range of services.
This Video will guide you to find more about Company Formation Procedure in Georgia. In Below video I discuss and try to make clear the procedure of company formation in little country of Georgia, Europe. 
As for opening bank account in Georgia, check out this video. Here I put simple the procedure of opening bank account Georgia. Once you register your business in Georgia opening bank account is pretty simple. That is one reason Georgia attracts foreign investors. Easiness of doing business is the key.  in this video you will find Things related to bank account opening in Georgia. Namely, how to open personal bank account remotely, how to open existing company bank account and so on 🙂 
Benefits of Opening Bank Account in Georiga
Requirements after Company Formation in Georgia, Country
Once you establish a company in Georgia one and the only requirement is to comply with taxation and accounting requirements. Obviously, the country requires you to keep track of your accounting records as well as act as a taxation officer. You will need a taxation agent to submit monthly accounting declarations for you. Once you have no activities you do not have any obligations either. Once you start having activities you will pretty much need to hire a professional. good ned, professional English Speaking accountant services are not that expensive in Georgia. you will find accounting clerks for quite a decent price. If you would like to learn more about pricing check below. 
Remote Accounting Services
legal Support for your Georgian Company
Business Support Services for Georgian Companies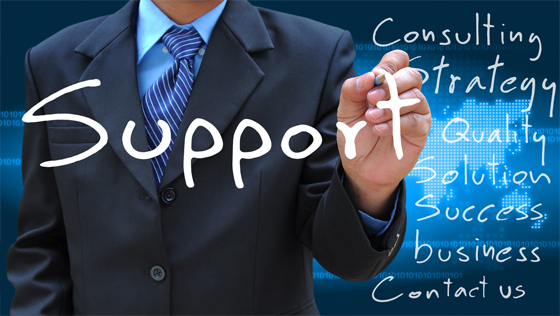 Doing business in Georgia is simple with the right assistance. Do you need consulting help for your startup? Does it feel overwhelming to meet regulation requirements ? Definitely, We can smooth your learning experience with starting a business. Note that, This service is extremely beneficial to foreigners starting business in Georgia. Besides, We can even go as far as provide customer service support, find business partners or help in any way to your startup. We give you the freedom to build your business while we take care of the tedious, administrative tasks, leaving you to concentrate on your dream for your company Our qualified staff are here to help you with whatever you need. To sum up, Contact us to see what we can offer you.
If you need to succeed in Local Market you will need to build your branding strategy. Trust this part to locals, since as a foreigner you will find it difficult to market your product in Local Market. It needs years to study local culture. Trusted by our company for Marketing Service find below. Expose to your potential customers with the help of local people, who knows the market better than you.  Right marketing campaign makes doing business in Georgia way easier. 
Find Bellow Recommended by us the best accounting company in Georgia. As a startup company you probably do not need a full time accountant. Hiring Remote Accountant will significantly lessen your expenses. Reach out accounting company in Tbilisi and Batumi by clicking this button.
Frequently asked questions -

Offshore company formation made simple
In next section we will answer Frequently Asked Questions, which  break will make all the confusion about starting a business in Georgia. However, before that let's take a little break by learning bit more about Georgia.
Still thinking to register a company in Georgia or not?
Finally, If you can not decide yet whether is it worthy or not to have Georgian LLC registered, we do offer you a very productive tour package to Georgia. In addition, This is a VIP offers from us. We will plan your Business Trip to Georgia and make sure that it will be as productive as possible. Lastly, We do offer various range of services e.g. buying an offshore company with a bank account, offshore company incorporation services, offshore company formation online (POA). Above all, all you need is to pick the one you would be interested in and let us know.   As this is VIP offer this is highly customizable one. Surely, We take into consideration all your requirements, review them and send back to you a detailed offer.