Table of Contents of this Post
   Are you interested in Patent Registration in Georgia?! If so, then this article will help you a great deal to gain valuable information about the Legal Framework of patent Registration in Georgia with patent validity terms, patent-capability of a particular invention, types of inventions that you can register your patent, and so on. I will outline the procedure of patent Registration with important documentation, ways to submit applications (physical or electronic), etc. At the end of the article, you will get introduced to our suggestion to get your legal support and receive quality service.  Our goal is to provide valuable information about company registration in Georgia.
Legal Framework of Patent Registration in Georgia
  Patent Registration in Georgia is accessible for foreign individuals willing to protect their invention, idea, etc. In order to scatter your confusion, I will be explaining the legal framework of patent registration in Georgia. Namely, I will overview terms and periods of validity of your registered patent, Patent capability, required documentation, and application procedure-related matters. 
How long is the registered patent valid?
    Let's start with the fact that the validity of a patent for a particular invention is considered to be 20 years. This is of course, from the date of filing the application with Sakpatenti, regarding obtaining a patent.
    Also noteworthy is the fact that it is absolutely possible for a pharmaceutical patent and/or a patent for agrochemicals that validation term can extend for an additional 5 years. We should also note that in case of patent validation term extension, an additional protection certificate or so-called SPC will be issued.
   The grace period of the novelty is 12 months before one submits the application due to the submission of the application or its priority date if required, of course.
Requirements to be considered as invention
Let's pay attention to the following articles:
Firstly, the patent-capability of a particular invention is determined by whether it meets the following necessary criteria – novelty, inventiveness, and industrial usability.
Secondly, an invention introduces a novelty if it is not known by the existing state of the art.
Thirdly, an invention has an inventive level if it is not clearly derived from the existing state of the art for a specialist by the date of priority.
Next, an invention is considered to be of industrial use if it can be manufactured or used in industry or agriculture.
After that, the state-of-the-art equipment shall be determined by all data which became publicly available in writing, oral description, public use, or otherwise prior to the priority date.
Then, in determining the novelty, the level of equipment, shall apply to all applications for patent invention and a utility model in Sakpatenti, if they have an earlier priority than the application whose novelty is established, and they are published after the priority date of the application.
And, When determining the level of invention, the level of equipment does not include the data indicated in the applications for invention and utility model in Sakpatenti, which are not publicly available.
what can not be considered as Innovation?
1. Let's start with the fact that the following can not be considered as an invention:
First, discovery, scientific theory, mathematical method;
Second, artistic creation;
Third, algorithm, computer program;
After that, method and system of upbringing, teaching, grammatical system of language, mental operations
Method of performance, rules of the game, lottery;
Next, method of activity and organization management;
Also, projects of building construction, spatial planning, and urban planning plans;
And, Submission of information.
2. Continue with the fact that the objects provided in the first paragraph are not considered patentable only if these objects are directly the subject of the application.
Sakpatent doesn't issue patent on:
first, an invention that is contrary to public order;
then, an invention relating to the surgical, therapeutic, and diagnostic methods of treatment for humans and animals. This rule does not apply to equipment and substances used in these methods;
last, Inventions relating to plant and animal species, as well as predominantly biological methods of plant and animal breeding. This rule does not apply to microbiological methods and products obtained by these methods;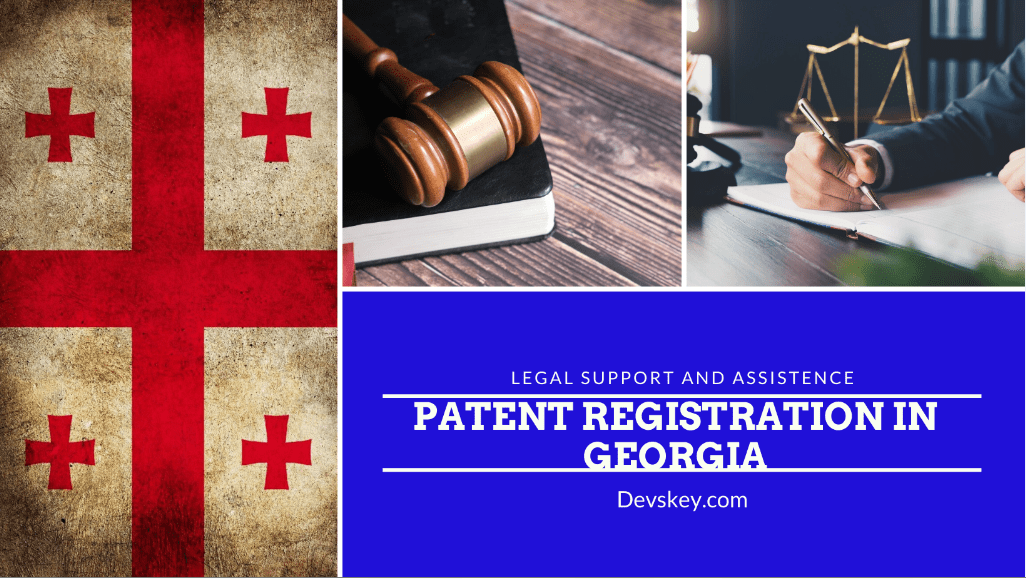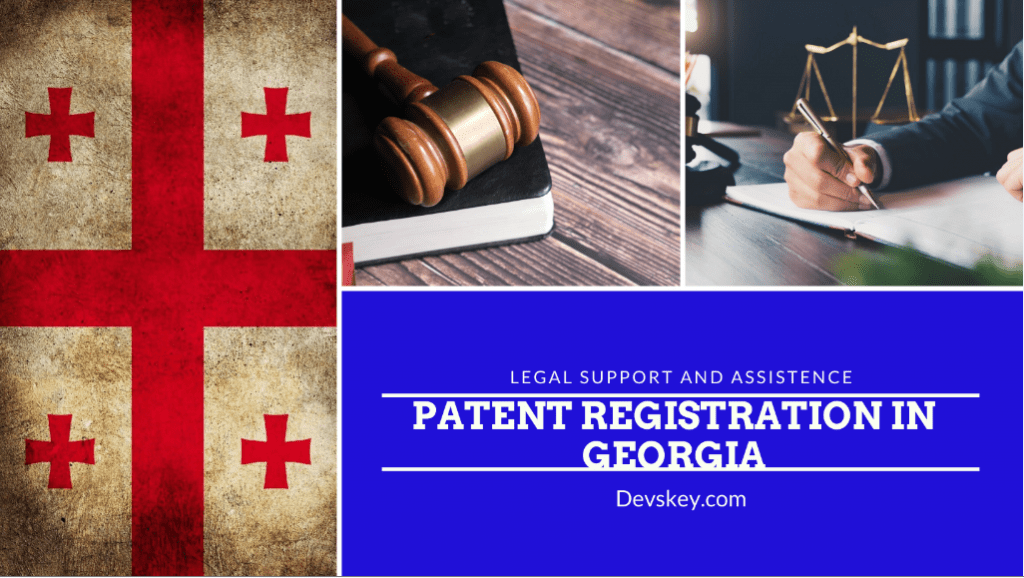 Patent Registration Procedure in Georgia
   First of all, let's talk about the path that the submitted application goes through. Once the filing procedure is completed, the Georgian patent application will undergo a formal review, usually lasting 2-3 months and no longer. Here, if the invention meets the patent-capability requirements discussed in detail above, then a positive patent decision is made. Of course, if the applicant pays the official fee for the grant, publication, and grant anonymity for the first post, therefore the patent data will be published in the official bulletin. Also, the deadline for payment of this fee is 2 months from the decision to grant a patent.
  Most importantly, Patent Registration in Georgia
 may take up to 2-3 years 
What Should I know to apply for a patent?!
The following information will help you to submit your application successfully: 
Terms and Fees of patent Registration in Georgia
#Terms
  The deadline for the PCT application to enter the Georgian national phase is 31 months from the priority day. The deadline for filing an ordinary patent application in Georgia is 12 months from the priority.
#Fees
  Fees for registering different inventions, you can find here. However, the fees include benefits for applicants who fall into either of the following two categories. First, for higher education institutions and independent scientific-research units – 70%. And second, a 90% discount on student, schoolgirl and retired applicant inventors.
They must additionally submit the supporting documents of the said step.
How can we help you and what our service includes?!