Greeting to our appreciated reader, some of you have asked to us to give some options about Lands For Sale in Batumi, Georgia. So in today's blog we tried our best to have found some of the best deals currently for sale in Batumi. Please take note that Batumi is situated on the bank of the Black see and every land here can be altered as tourists' destinations, because the demand on Batumi city is significantly increasing today by tourists. So step by step you will be able to find maps in a blog where I put an emphasition on its great location. For further details, do not hesitate to reach out us!
Deal 1st: Agricultural land for sale in Batumi
Location : Buknari , Batumi , Adjara
Space Sq.m. : 2711.00
Price : 67 800 USD 
2711 sq.m. Lands For Sale in Batumi, near the village of Buknar, with all communications: road, water, electricity, gas, internet. 300 meters from the beach.
Deal 2nd: Agricultural land for sale in the best location
Location : G. 106 Lortkipanidze, Batumi, Adjara
Space Sq.m. : 800.00
Price : 68 000 USD 
Urgently! Lands For Sale in Batumi, 106 Lortkipanidze st., near to the new boulevard, it is possible to sell or exchange an apartment (house) in Tbilisi. Additional information: communications -Water, electricity, natural gas, sewerage
Deal 3rd: Non-agricultural land in Batumi
Location : Makhinjauri, Batumi, Adjara
Space Sq.m. : 1000.00
Price : 70 000 USD 
Deal 4th: Agricultural land selling in Batumi
Location : Boni-Gorodok district, Batumi, Adjara
Space Sq.m. : 2128.00
Price : 42 600 USD 
Lands For Sale in Batumi, 3 kilometers from the city of Batumi, on the side of the village Feria, 2128 sq.m. The land, with a view of the Black Sea, with vineyard, can be made of the best quality, natural wine. With plantations of mandarin, orange, lemon, persimmon, hazelnut and other fruits. The citrus orchard provides a stable harvest for 10 years, increasing the number of crops every year. This is a business on your own land. The plot is fully fenced. There is a central water system in the plot. If necessary, there is spring water. Natural gas, electricity. The plot is prepared for the construction of a residential house. Located on the side of the road where the minibus № 55 operates. If the buyer wishes, the owner can change the land for agricultural, non-agricultural purposes
Deal 5th: Non-agricultural land for sale in Adjara
Location : Rurua 10, Javakhishvili district, Batumi, Adjara
Space Sq.m. : 2000.00
Price : 1 000 000 USD 
Land for sale, with the prospect of further construction of a shopping center.
Additional information:
• Bathrooms (on each floor);
• Passenger and freight elevators;
• Escalator;
• Surface and underground parking (50 units in total);
• Fire safety;
• Heating and cooling, common ventilation systems;
Deal 6th: Non-agricultural land for sale in Batumi
Location : Green Cape, Batumi, Adjara
Space Sq.m. : 100.00
Price : 110 000 USD 
For sale a plot of land on the shore of Zelenogo Mysa picturesque, ecologically clean and popular place, where the famous botanical garden in Batumi is located! On plots of land with a square of 100 sq.m.  2-storey building. The first floor is 38 sq.m., and the second floor is 100 sq.m.
building's not repaired, This territory is very prestigious and maintains popularity.  many millions of investments have been made and construction of guest complexes and canals is underway.
Deal 7th: Non-agricultural land for sale in Gonio, Batumi
Location : Gonio, Batumi, Adjara
Space Sq.m. : 20 000
Price for per sq.m. : 250 USD 
2 hectares (20 000 sq.m.) of land (maybe less) for sale in Gonio by the sea in Batumi. Price 1 sq.m. 250 $
Deal 8th: Non-agricultural purpose land for sale
Location : Tabidze Street, Batumi, Adjara
Space Sq.m. : 2000.00
Price: 600,000 USD
Deal 9th: Non agricultural land for sale at Green Cape, Batumi
Location : Green Cape, Batumi, Adjara
Space Sq.m. : 400.00
Price: 80,000 USD
A 400 sq.m. plot of land is for sale on the road near the Botanical Garden in Green cape. Beautiful sea and city view, price per sq.m. $ 200
Deal 10th: Land for sale in Gonio for no agricultural purposes
Location :Gonio, Batumi, Adjara
Space Sq.m. : 28000.00 
Price: 6,160,000 USD
28 000 sq. M, non-agricultural land for sale on the first shore of the sea near the beach, beside Mgzavrebi Hotel Chain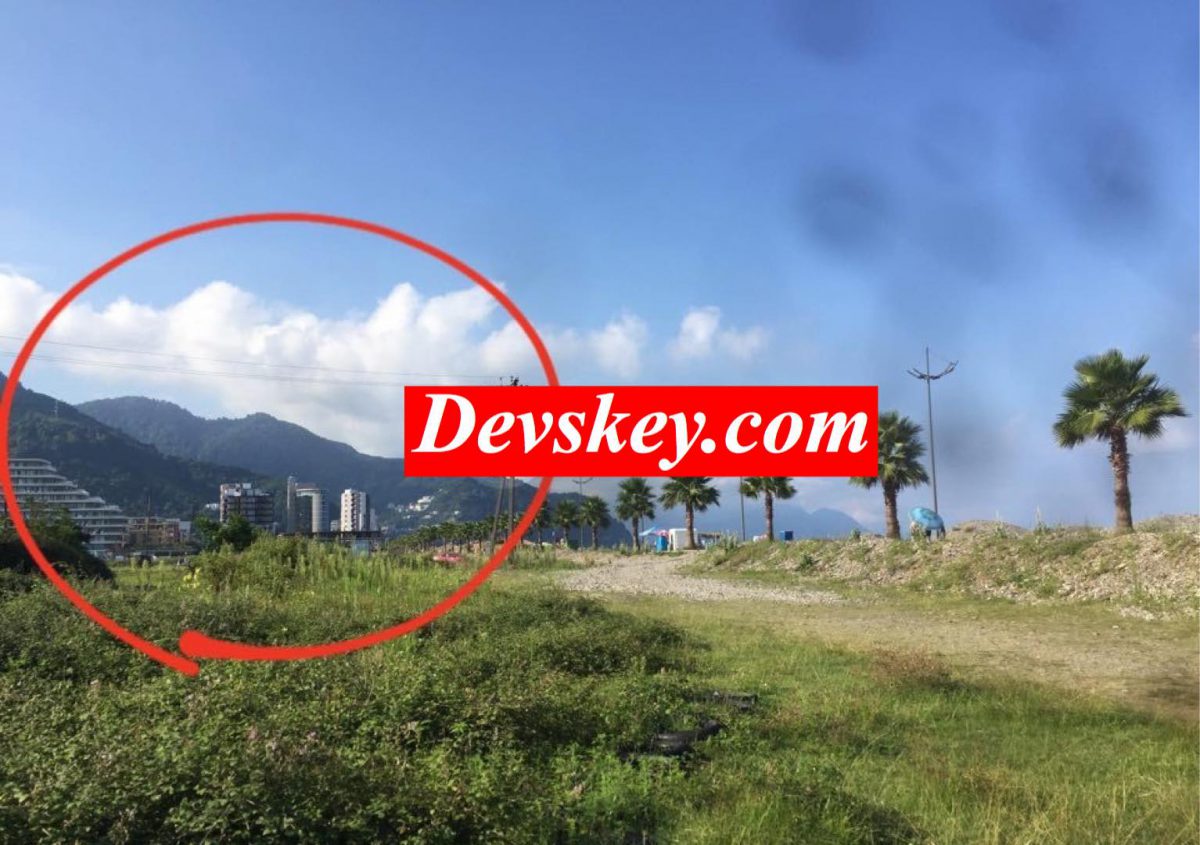 If you are also interested in starting a business in Georgia or finding real estate for living or business purposes, our company registration and real estate agents in Georgia will provide you helpful, trustworthy, experienced and affordable assistance in short time. Besides, we have various services available, starting with accounting, continued with tax consultancy … and finished with remote assistance alternatives.
How to buy a land to build your own house in Batumi or Tbilisi?
Can foreigners buy land in Georgia in 2022? Everything about buying the land in Georgia, Batumi. I have a video where I answer the question of if foreigners can buy land in Georgia. this video is a little bit outdated, a few years old, however, everything I talk about there is still valid. I won't repeat myself, instead, I want to give you a little update. The answer is no – foreigners (non-residents) can not buy land for living purposes, only for commercial purposes. In other words, you can buy land to have some business there but not for building the house. How can foreigners buy land with their own houses in Georgia?
Yet, I have helped people buy their own houses in Georgia in a ready-made community. What's the difference between buying a house with the land on your own versus a villa from the developer, with land and even a children's playground? Consider flats, you buy them even though you don't have to own the land where it's built. You know that nobody can come to you one day and restrict access to your property because you do not even own the entrance of the building where you got the flat. That is exactly how things work with Villas. You own villas as a single property together with the yard. Nobody can restrict access to it, because it is your own property.
Hire your English speaking real estate agent in Batumi Now
Looking for real estate investment for passive income? The good news, you are on the right spot. There is numerous ways we can help you with that. If you contact us we will offer you either of these.
Offer you our Ready-Made Beach Front Properties
Offer you Luxurious Villas
Build your own luxurious own house
Become your personal real estate assistant